Our Services
Serving Your Local Area
our services
Auto Repair from Constable Automotive
Our experienced mechanics are ready and able to help you tackle your auto repair needs. We handle every repair with accuracy and integrity. Our staff offers years of experience to help you make the best decision for your vehicle; from choosing the best oil for your engine, to addressing complex repair decisions. We will provide honest advice to help maintain the life of your vehicle. Come see us for preventative maintenance, we might even save you from costly repairs down the road. A quick vehicle check-up now may save you precious dollars later on.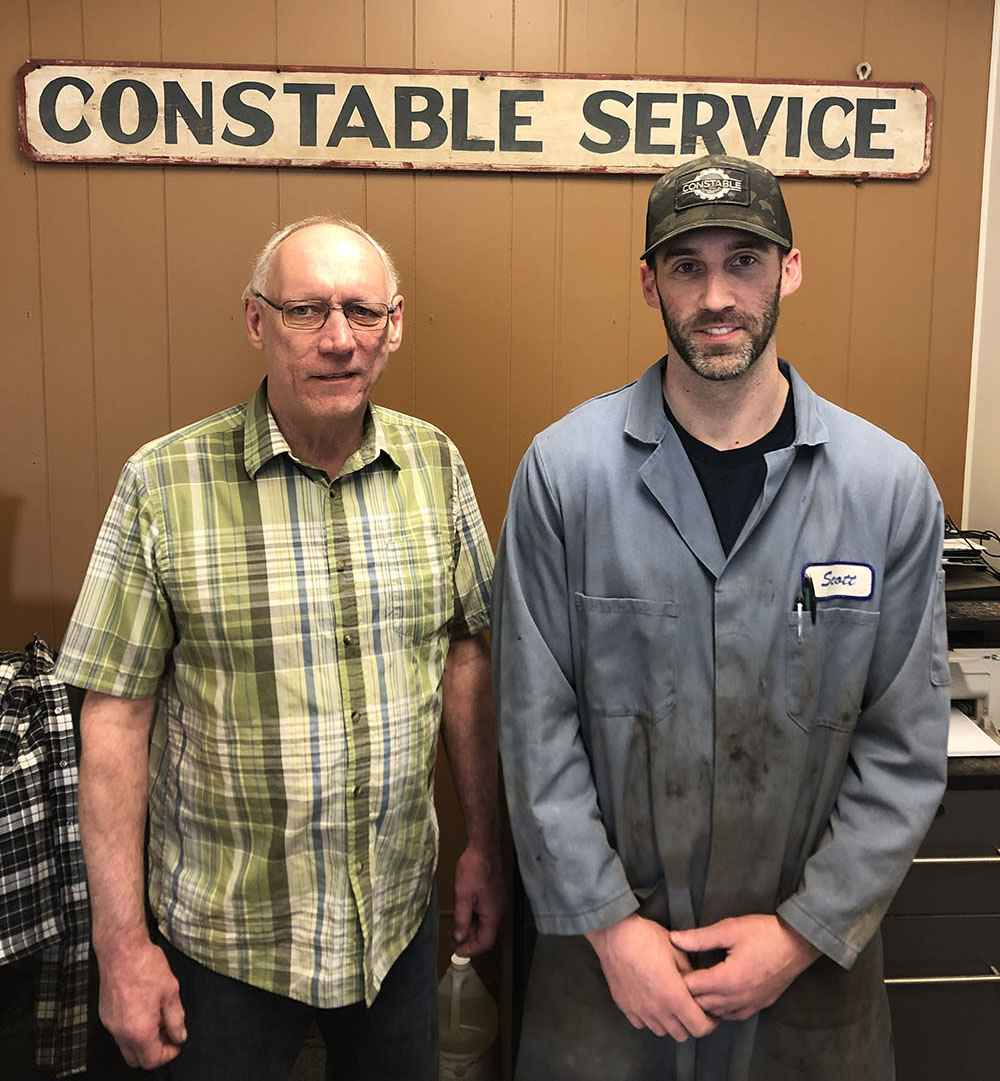 Air Conditioning Repair
Heating and A/C ought to be checked seasonally to keep your car comfortable. Constable Automotive offers quality auto A/C repair services.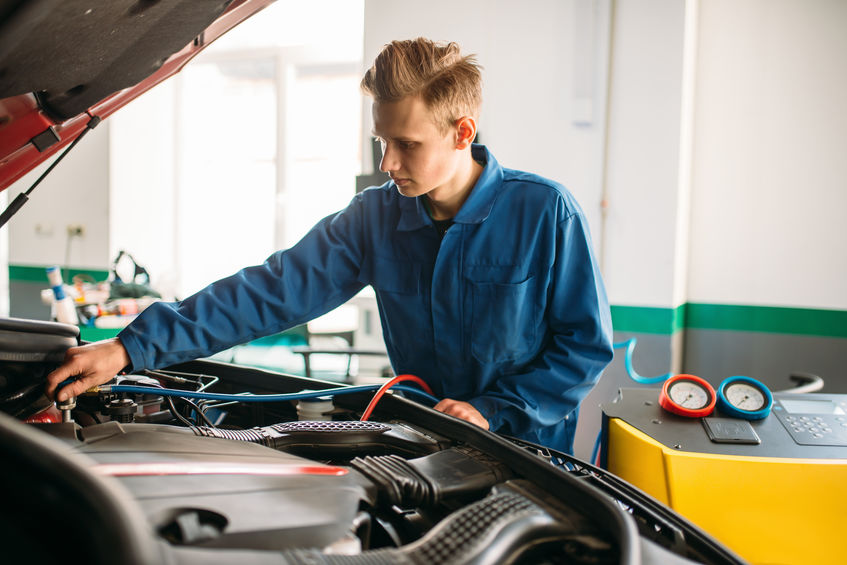 More Info
Heating and A/C systems function to keep your vehicle cabin warm in the winter and cool in the summer. The air conditioning system additionally offers a dual function of working your defrost in the winter season. Heating systems are comprised of a heating unit core that acts like a small radiator behind the dash, fan, and hoses that operate the warmth from the engine to the center. Air conditioning systems work similarly, by delivering coolant to the fan to blow cool air in the cabin. Unlike residence heating and cooling systems, your heater and A/C don't completely operate off electric parts, however they make use of the engine's heat energy and the engine's cooling down capacities to alter the temperature.
More Info
Heating and A/C systems could wear out gradually with usage, hose pipes can obstruct and leak if not serviced, leading to inadequate performance or a shortage of heating and cooling capabilities. Effective upkeep could keep your vehicle comfortable for you and your passengers.
How to know if your heating and A/C are having troubles
More Info
If your air conditioning blows just a little cooler than the air outside
Air that blows in smells moist, rotten, or like mildew
Your cabin does not warm up in winter, or is just somewhat warmer than outside
The defroster takes longer compared to normal to operate, blows in filthy air, or doesn't work
Your heating unit or A/C only operates when driving, not when idling, or stops blowing when the automobile is idle
Your heater blows chilly air, or the A/C blows warm
At the greatest setting, your vents don't push out much air
A comprehensive assessment of heating and a/c systems includes
More Info
Checking the interior and blower
Inspecting radiator coolant level, hose pipes, pressure cap and thermostat
Examining the compressor belt
Checking for leaks or additional damages.
A cooling system pressure examination
Contrasting the air conditioning pressure to producer specifications
Testing the A/C system for refrigerant holes
Check the interior vent air temperature
Brake Repair
Regular examination is an important aspect to reliability, and durability of your brakes and brake pads. Automotive Brakes should be examined at least once a year for the safety of your car. Preserving your car's brakes is among the most vital measures you can take. You can have the confidence of knowing that when you press your foot to the brake, your car is coming to a stop.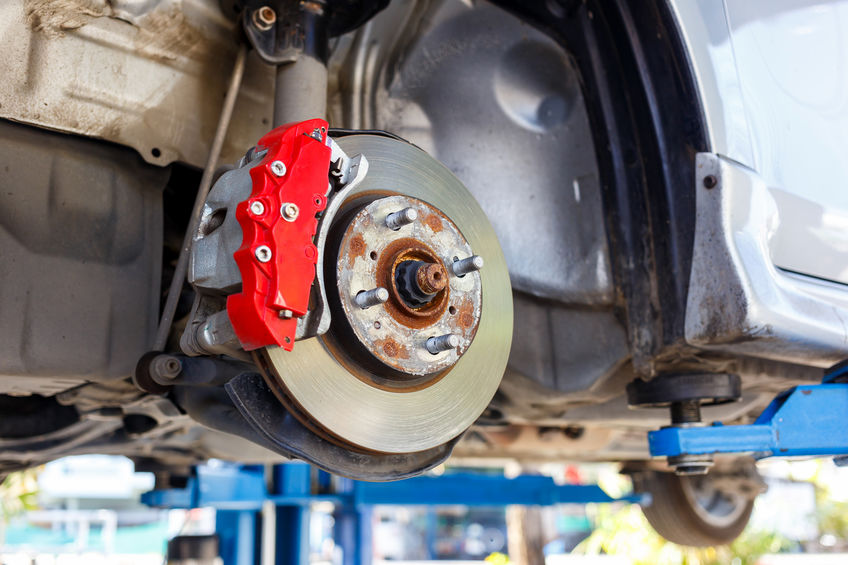 More Info
Brakes are one of the most crucial safety features on your car that receives utilized every day. There are 2 sorts of braking systems on many automobiles; Standard brakes and ABS. A typical braking system is made up of the rotor, the caliper, and brake pads or shoes. If your brake pads wear and are not switched out, you could require replacements of the rotors too.
Why brake service is essential
More Info
In order to effectively stop your vehicle, brakes should be in operating order and not worn down to the rotors. Considering that this is a system that you use daily, make sure not to ignore any sort of issues, also small changes can signify that your brakes require repair. For best performance and safety, have them examined and preserved on a regular basis.
Have your brakes checked right away if you observe any of the following:
More Info
A high-pitched squeak when you push the brakes
A scratching or grinding noise when not braking, this additionally could be an indication of a brake or bearing concern and ought to be evaluated right away
Shaking or vibration in the course of stopping
Requiring more pressure to stop at that point regular
More Info
Have your brakes inspected at least once a year, and more frequently if you drive frequently in urban area traffic or reside in a location with a lot of hills
Never drive with the parking brake on
Have brake fluid tested and replaced as required however if you need to add fluid more than every couple of months, you could have a leak
Engine Diagnostics & Repairs
Today's vehicles are equipped with highly sophisticated electronic engine control systems. When the Check Engine Light turns on, or at the very first indicator of engine problems, Constable Automotive can run a complete engine diagnostics examination, and take care of your engine repair.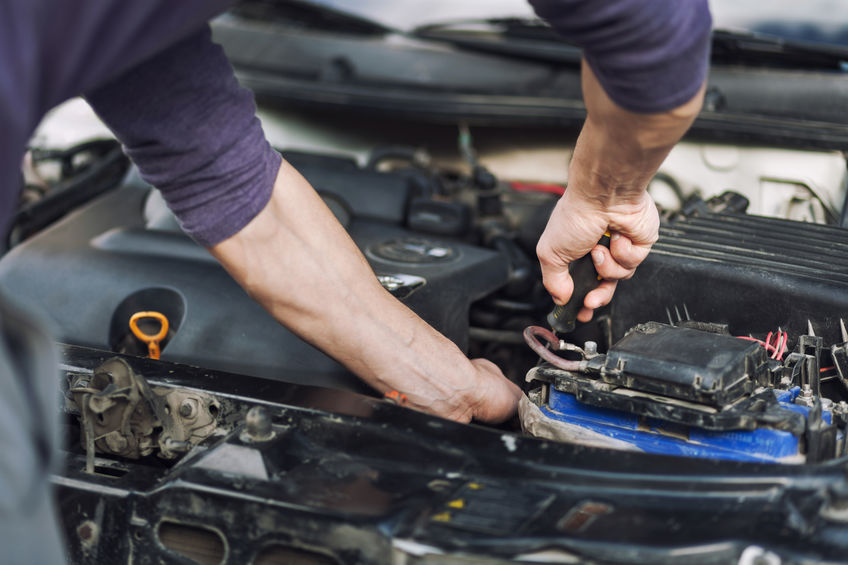 More Info
Rough running
Low fuel economy
Failure to pass an emissions test
Dashboard warning lights
Why service is very important
More Info
A check engine light could indicate everything from a loosened gas cap to something even more severe like a blown head gasket. Having problems looked at as soon as possible could protect against various other failings of engine parts.
More Info
Mostly all vehicles now are prepared with highly innovative electronic engine control systems that could recognize as well as prevent troubles that will harm your automobile. A little computer system in your engine gets info from a network of sensing units and switches that informs your ignition, gas systems and emission control systems what to do. When one of those systems fails or misfires it causes the computer to turn on your check engine light.
Indications of engine complications:
More Info
Noises and thumps
Low gas economy
Failing to pass an emissions examination
Dash panel alert lights
Muffler Repair
Need to pass your emissions testing? Constable Automotive provides exhaust system examination, and muffler repair work in Moose Jaw, SK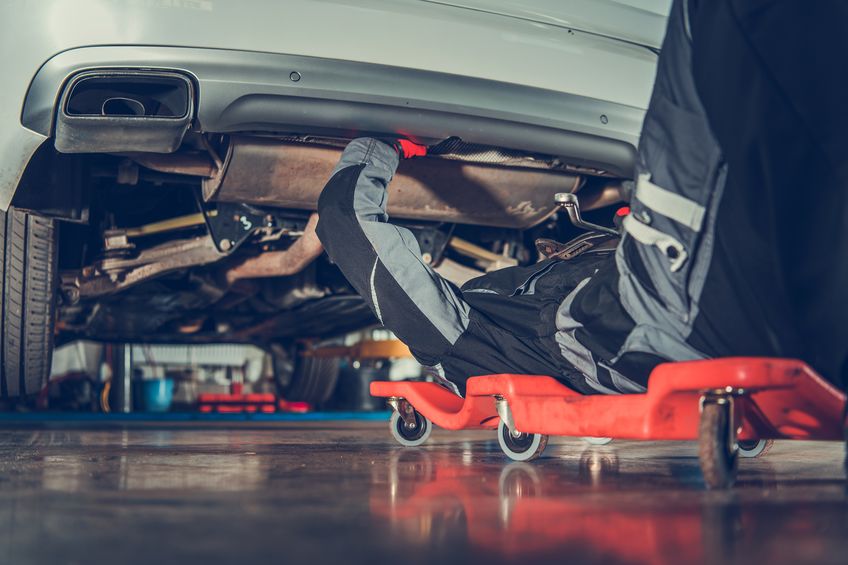 What the Exhaust System does
More Info
The role of an exhaust system is not just to dampen engine sound, but also to redirect dangerous fumes away from your vehicle. Carbon monoxide is a colorless, odorless chemical that may escape from an unsecured exhaust system. If the carbon monoxide is breathed in it could cause incredibly severe health hazards. For your safety as well as the safety of your passengers, it is necessary to have your exhaust system inspected and sustained on a consistent basis. Effectively working exhaust systems can also assist in protecting the environment from unsafe emissions released into the atmosphere.
More Info
A loud vehicle could be an indicator that it's time for a brand-new muffler or exhaust system. Identifying indications of corrosion, wear and damages might prevent fractures and holes in the exhaust system. Several states and cities call for emissions testing to register your automobile. Checking for laws before registering your vehicle might conserve you time and money, prior to your emissions testing.
When to get your muffler looked at:
More Info
Loud thumps, growls, or bangs
Signs of rust
A vibration or shaking of your muffler when idling
If your muffler is dangling lower than normal
Oil Changes
Oil and filters need to be changed every 3,000 to 5,000 kilometers. Get your next oil change in Moose Jaw, SK today with Constable Automotive!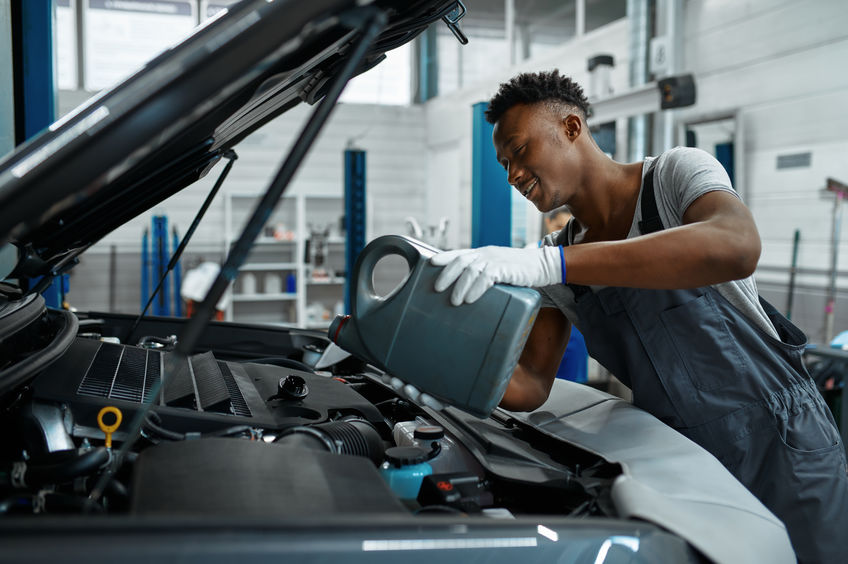 More Info
Your vehicle counts on new oil and oil filters to keep it operating efficiently. Oil should be kept full, clean from particles and not burnt. Oil lubes crucial engine parts. Moving components create rubbing, and over time that heat wears the parts down. Oil or a synthetic lubricating substance can minimize the damage from the rubbing by those moving components. By performing a regular oil change schedule you will effectively increase your engine's efficiency as well as maintain the life of your car's engine.
When to Change/Check Your Oil:
More Info
Check Oil or Maintentance Required Light is on
Oil is dirty
Pinging, knocking, or additional sounds coming from the engine
Oil should be checked monthly (will help identify leaks or burning oil)
Our oil, lube and filter services consist of:
More Info
Replacing the oil filter
Checking the air filter
Inspecting and topping off all fluids under the hood
Oiling all fittings
Checking engine for leaks
Checking belts and hoses
Inspecting tire pressure
Checking entire undercarriage
Suspensions Repair
Steering and Suspension must be examined yearly to prevent safety issues. Constable Automotive offers quality affordable suspension repair, steering repair, car wheel alignment services in Moose Jaw, SK.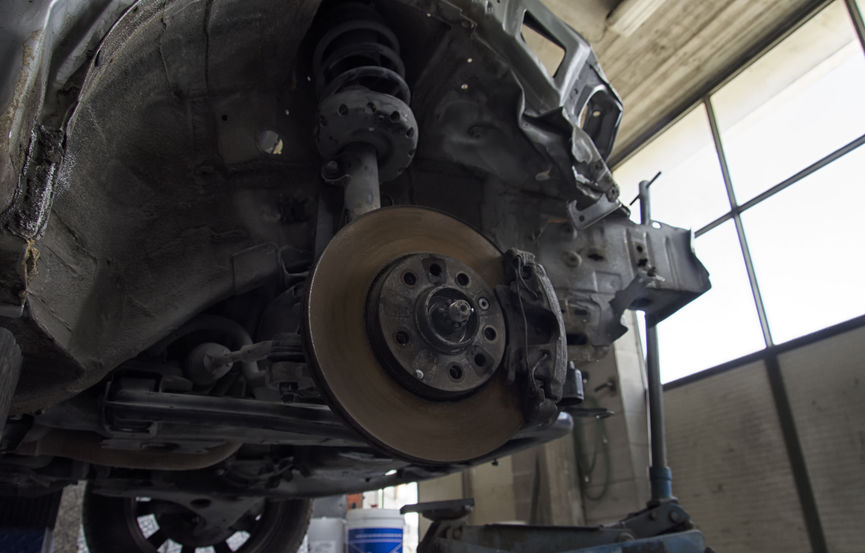 More Info
The steering system and suspension systems bear the weight of your vehicle, maintain the tires on the road while driving and assist in delivering a hassle-free, safer trip.
More Info
The steering and suspension system must be checked at least once a year to prevent significant repairs. Anytime you feel symptoms of steering or suspension troubles have your mechanic check your car to correct the issue rapidly. Extended steering and suspension concerns will result in extreme safety dangers quickly.
Indicators that you require your steering and suspension system examined consist of:
More Info
Pulling to the side
Troubles steering
Complications driving over uneven roads or dips
Vehicle continues to bounce after going over a bump
Tires stray or shake
Steering seems to be slipping
Tires Balancing
Tire Balancing must be performed every 4,000 – 6,000 kilometers for the life of your tires. Constable Automotive offers quality, affordable Tire Balancing in Moose Jaw, SK at Constable Automotive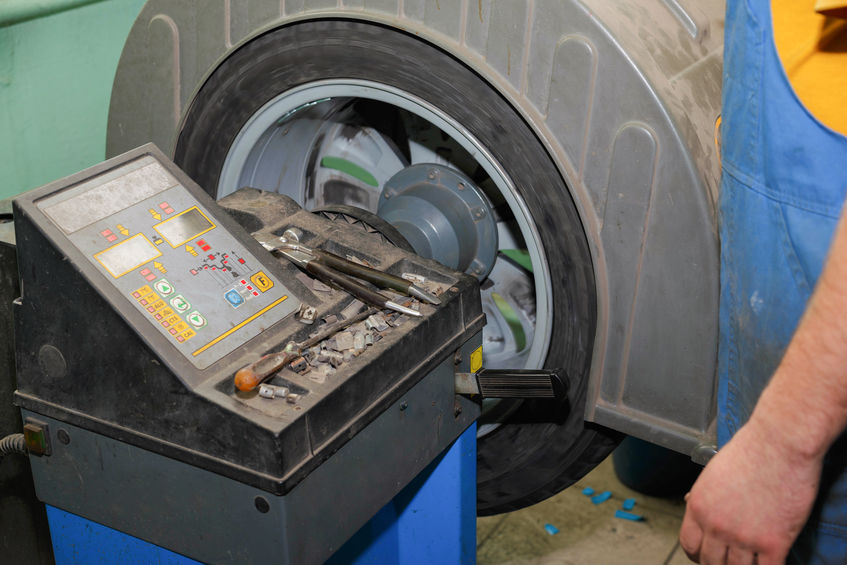 More Info
Out of balance tires can lead to uneven wear, vibration and potentially unsafe driving performance. It is very important to balance tires frequently based on your car's requirements.
When do wheels need to be balanced
More Info
Tires are balanced when you replace 2 or 4 tires on your automobile. Because tires wear depending on driving routines and road conditions, unequal wear will start to become recognizable after the first 1,000-2,000 kilometers of usage. Tires must be checked for balance every 4,000-6,000 kilometers. Our technicians can easily help identify whether your tires should be rotated and balanced based on wear or mileage.
How to tell if your tires require balancing:
More Info
Vibrations when driving
Uneven tread wear
Steering that becomes less smooth over the life of the tires
Pulling to one side
The benefits of balanced tires are:
More Info
Smoother ride
Better kilometers per gallon
More even tire wear
Prolonged life of tires and drive train parts
Tire Repair
Flat Tires can allow the rim of the wheel to relax on the tire tread or on the ground, potentially create a blowout or a loss of control of the car or irreparable damage to the tire. Constable Automotive do quick high quality flat tire repair. Come see us for your next flat tire repair in Moose Jaw, SK!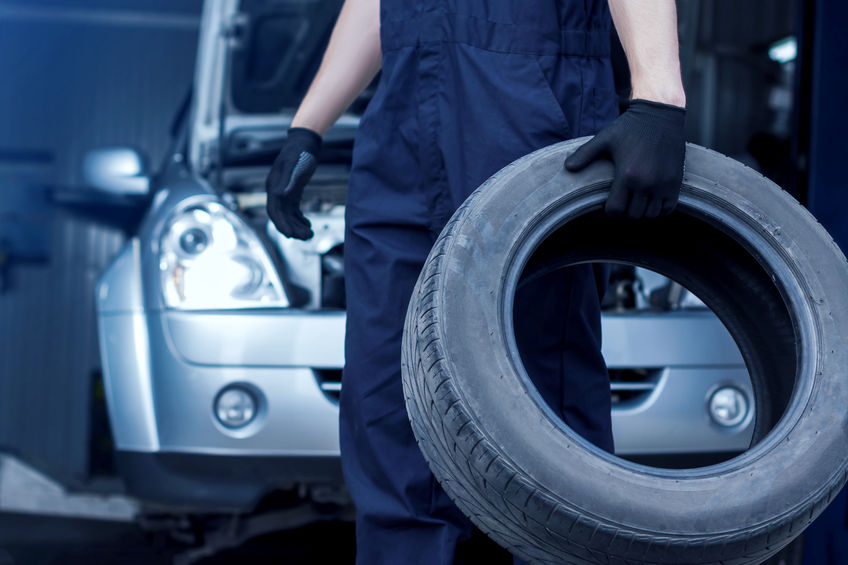 How to catch tire issues:
More Info
Take a good examination of each tire in a well lit atmosphere. Examine for unequal tire wear, which may be induced by:
Excessive or too little air pressure
Problems with wheel alignment or tire balancing
Problems with the suspension
Unequal tire wear might be an indicator that you could have to have your tires rotated
These might imply you require new tires:
More Info
Splitting or protruding treads or sidewalls that might imply there is wear or weak point
Foreign objects that penetrate in to the tire (nails, screws, glass)
Tread tearing away from the body of the tire
Tire Installation
Are you looking to buy new tires for your car, truck, or SUV?. We offer a huge selection of tires, from all the tire brands you know and love, and we do so at the best prices around. We make it easy to get new tires, from purchase to installation.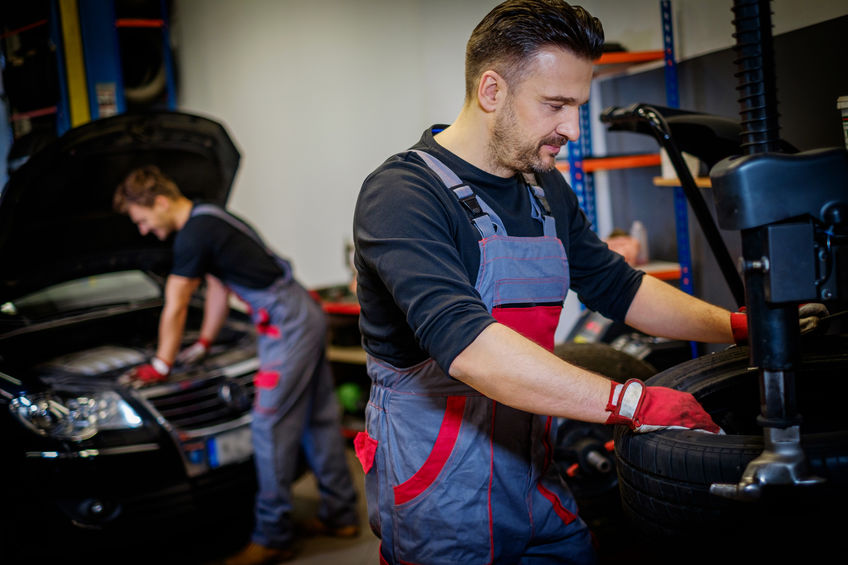 More Info
Tire maintenance is very important to the safety and longevity of your car. Tires need to be selected by the right dimension for the vehicle make and model. Tires should be bought in sets of four, or at the very least matching groups of 2 on each axle. You can shop for tires on our website by size, brand name, or car make, style, and year. Browse our huge inventory of tires, and compare tire specifications and costs before you buy, to see to if you are receiving the best tires for your needs and price range.
More Info
Tires wear in time, tread starts to become thin, which can result in the used wheel losing traction. This creates safety risks that can be avoided. Manufactures recommend tires must not be used for longer than 10 years. Replacing tires is suggested every 6 years, yet with regular usage tires being replaced every couple of years is more common. Wear happens with regular driving. Other factors such as driving habits, roadway conditions and weather may reduce the life of your tires.
You may need new tires if:
More Info
Your tread is below 4/32, or can not pass the "penny" test
Footstep is noticeably minimized or flush with the tread bars
Irregular tread wear
Bulges, bumps or soft spots on the tire
Damages to the tire that can not be fixed
Tire Rotation
Proper Tire Rotation helps promote even wear to your tires, extending their life, and improving safety. Constable Automotive offers quality affordable Tire Rotation in Moose Jaw, SK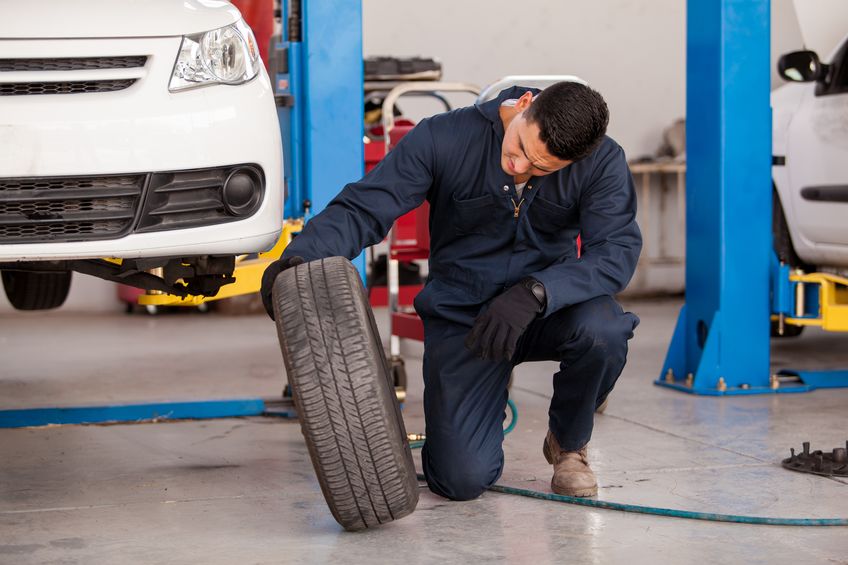 More Info
Rotating your tires is vital for helping your tires last longer. Rotating your tires suggests changing them from one side of the automobile to the other, relocating them from front to back or a blend of both, depending on your vehicle and what was done previously. Some tires have to be rotated at specific periods, while others will have to be rotated depending on the wear.
More Info
Unequal tire wear could lead to unsatisfactory performance, poor fuel economy, shorten the life of the tire and can easily cause safety issues.
Many factors can cause unequal tire wear:
More Info
Strenuous driving routines, stop and go city traffic, road construction, etc. Bumpy surface and pot holes
Under inflated tires
Worn Shocks
Unaligned wheels
Worn elements
Not rotating your tires
What we do during tire rotation:
More Info
Tires are rotated in alternating patterns
Examine overall quality and safety of tires
Examine tire tread
Inspect for effective inflation
Tighten up lug nuts
Transmission Fluid Flush & Repair
When your automotive service needs involve your vehicle's transmission, never forget that most transmission problems start out small but get much worse over time. Transmission Fluid must be flushed and the filter changed every 30,000 kilometers to prevent usual transmission issues. Constable Automotive supplies top-notch affordable Transmission Repair in Moose Jaw, SK.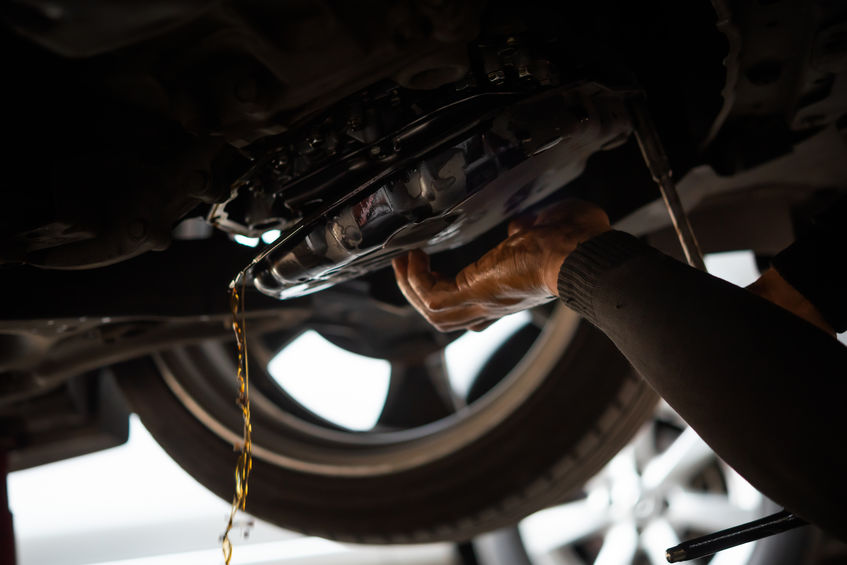 It's time to get your transmission checked if:
More Info
Your vehicle won't move
Difficulty shifting gears
Transmission seems to be slipping
Transmission is abnormally loud
Leaking transmission fluid
Grinding sounds when shifting gears
Problems with the clutch
Check Engine light is on
More Info
Transmission fluid coats and protects the gears in the transmission. This coating helps protect against extreme wear and slipping of the gears. This is why it is essential that a transmission fluid flush be performed every 30,000 kilometers.
Why service is very important
More Info
Transmission fluid loses effectiveness in time. Replacing your transmission fluid at routine periods may lengthen the life of the transmission and prevent certain transmission troubles.
Have your transmission checked if:
More Info
Your automobile won't move
Difficulty shifting gears
Transmission appears to be sliding
Transmission is extraordinarily loud
Leaking transmission fluid (magenta colored and sweet smelling)
Grinding noises when shifting gears
Issues with the clutch
Check Engine light is on
Throughout a transmission flush:
More Info
We drop the transmission pan and flush old fluid
We replace the fluid and transmission filter
Inspect for indications of wear, damage, or corrosion
Tune Up
Tune-ups can extend the life of your vehicle and decrease the need to replace engine parts that are vulnerable to wear and tear. Constable Automotive offers top-notch affordable Tune ups in Moose Jaw, SK.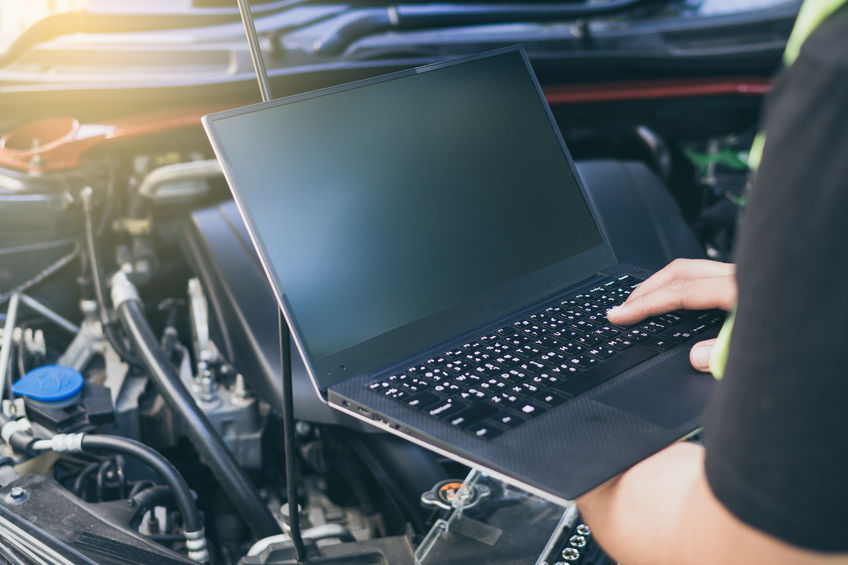 More Info
Normal tune-ups may protect against future engine complications, while recognizing and replacing worn out parts. Keeping a regular tune-up timetable will help your vehicle last much longer, sustain a higher gasoline mileage, and boost efficiency.
Why service is very important
More Info
Many vehicles have parts that are known to break over time. These parts are scheduled for maintenance during specific manufacture benchmarks, approximately every 30,000 kilometers. While these components may last longer than the suggested time frame it is wise to have them looked at on a regular basis. If these components are not looked at on a consistent basis and a mechanic tune-up is not performed then a major issue could occur.
If your automobile is having problems such as:
More Info
Poor fuel mileage
Slower efficiency
Engine sounds appears: knocks, or pings
Minor electrical issues
Ventilation concerns
A complete tune-up done by a knowledgeable specialist consists of:
More Info
Replacing the air filter
Switching out the gas filters
Putting in new spark plugs and replacing any type of worn ignition system cables
Checking the distributor cap and putting in a new one if one is required
Inspecting the blades and installing a brand-new blades if the old one has fractures, burning or carbon build-up
Checking the valve-cover gasket and adjusting the valves
Inspection and topping off all fluids
Switching out Crankcase Ventilation (PCV) valve, if plugged
Wheels
Constable Automotive in Moose Jaw, SK is proud to be your local supplier for custom wheels. We have a wide selection to fit your vehicle needs and individual style. Contact us today to find the wheels you need.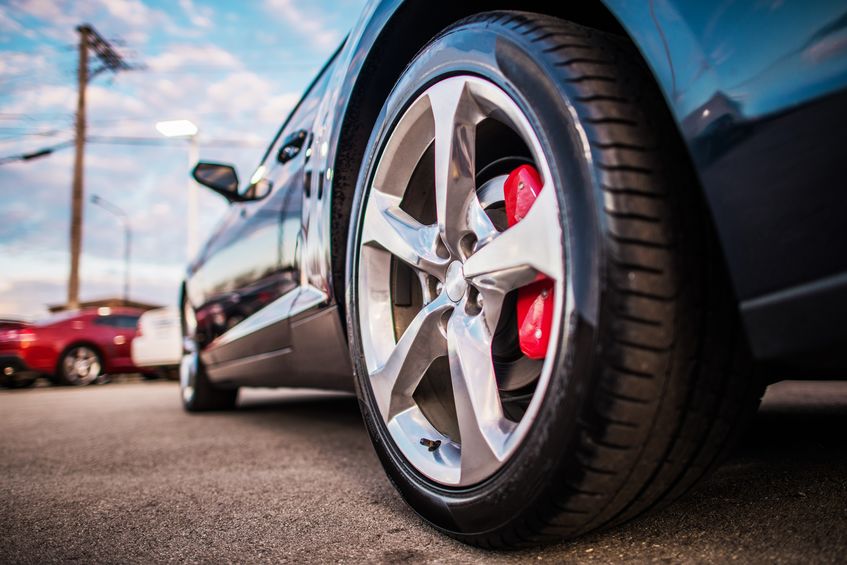 Wheel Alignments
Wheel Alignment is the placement of your wheels to a standard that is set for your car. To preserve correct command of your automobile, your wheels ought to be correctly aligned. Constable Automotive offers top quality, inexpensive auto repair services.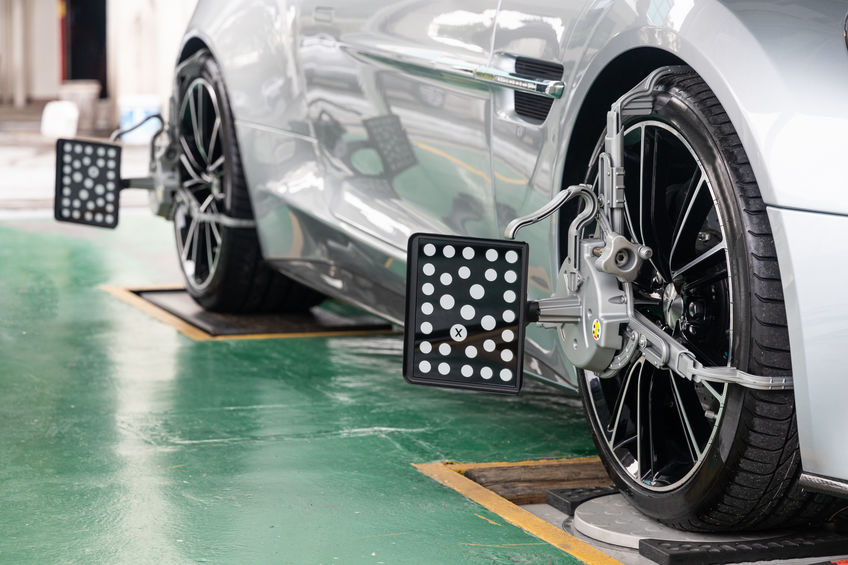 More Info
Wheels must be lined up correctly to keep suitable control of your car. Wheels that are out of position could cause driving to become difficult in addition to cause uneven ware on the tires. When your wheels are properly lined up, your car will offer a smoother ride.
More Info
Wheel Alignment as well as tire balancing and rotation could expand the life of your tires, and boost the total safety of your vehicle. An effectively aligned automobile may enhance performance as well as increase fuel economy.
Your wheels may have to be lined up if:
More Info
You experience vibration when turning
The steering wheel pulls to the left or right
The steering wheel is not straight when driving on a straight roadway
Your tire tread is wearing unevenly
An alignment check features:
More Info
Assessment of the steering and suspension components
Examination of the tires for size, inflation and wear
Comparison of your tire alignment to automobile manufacturer guidelines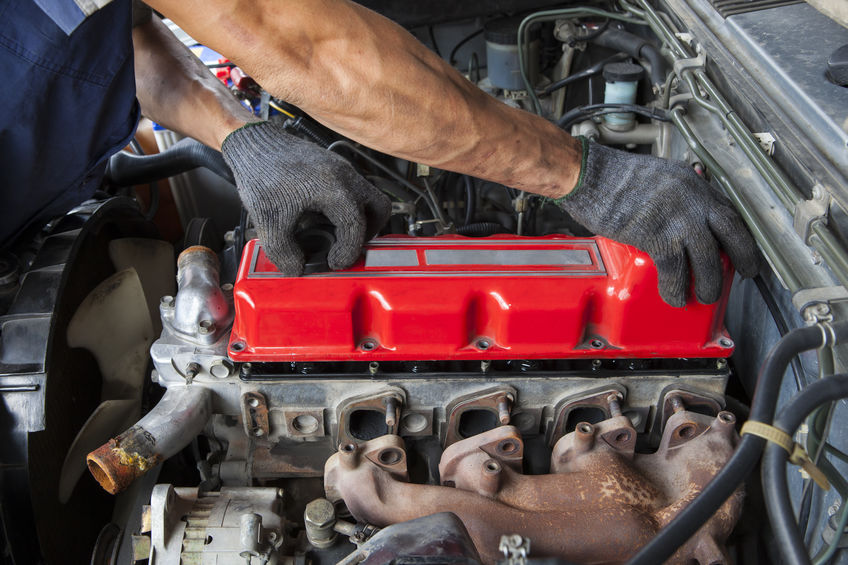 More Info
We offer diesel repair in Moose Jaw, SK. Contact us today!
More Info
We offer differentials repair in Moose Jaw, SK. Contact us today!
More Info
Bringing your vehicle to us for regular service is the best way for you to save money on automotive costs and save time on easily avoidable mechanical problems. Preventative maintenance can include any of the following measures:
Check and replace the engine oil and/or oil filters
Check and/or replace fuel filters
Tire Balancing and Rotation
Wheel Alignment
Check all Lights
Check and/or refill windshield washer fluid
Inspect tires for wear and air pressure
Inspect and/or replace air filters
Check and/or flush brake fluid
Inspect and/or replace brake pads
Car Wash
Tighten nuts and bolts
Check and/or flush power steering fluid
Check and/or flush transmission fluid
And much more!
SGI Out of Province Inspections
More Info
We offer State Inspections in Moose Jaw, SK
At Constable Automotive we have the experience to help you with all your auto repair and tire needs.
We look forward to building a long-term relationship with you. If there is anything we can do for you, please, contact us today!
"*" indicates required fields
Office
102 Manitoba St E
Moose Jaw, SK S6H 0A3
CA
EMAIL US
constableservice@hotmail.ca